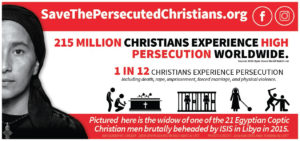 St. Michael Fall Festival  3rd Outdoor Movie Night Event
Saturday, October 20th
Join us for our 2018 Movie Feature
WONDER
When: Saturday, October 20th
Time: The movie night doors will open at 6:30 pm, and the movie starts at dusk
Where: The movie/food event will be located in the back of the church
Bring: Outdoor comfortable chairs to sit in, and bring family, friends, neighbors.
Cost: Movie Entrance is FREE, but Food/Drink Concessions Items, along with
Fun Glow items, will be available for sale at reasonable prices (COME HUNGRY)
Note: Please pay in cash; keep bill increments to $20 or less due to limited change. Look for
Ticket Booths to exchange your money for tickets. Only Vendors will receive Tickets
in exchange for payment.
Please come support our Parish and enjoy a FUN time with
your fellow Parishioner's!
Remember this events proceeds will help support the needs of the church,
so please join us and help make this Festival a great success!
Your generosity is much appreciated!
Any question, please speak to Belinda Jacob, Lisa and Steve Shows, Amelia Seid,
CJ Clarke, or our Parish Office
Our St Michael Fall Festival is coming October 20th & 21st!
Save the dates!!!
The proceeds from our raffle ticket sales this year will go towards replacing church windows in the social hall, offices, and classrooms, new carpet in hallways & narthex, painting the sanctuary walls, and replacing the black chairs in the social hall. Open the links in English and Spanish below to read the flyers with all the information.
All Saints Day (Nov. 1st) & All Souls Day (Nov.2nd) Mass Schedules
November 1st we celebrate All Saints Day and it is a Holy Day of Obligation.  The Vigil Mass is on October 31st at 7pm in English. On Nov. 1st, there is a 9am Mass and 12pm Mass in English. At 6pm there is a Mass in Spanish followed by Confessions at 7pm.
On November 2nd we celebrate All Souls Day. There will be a Latin Mass at 7:30am celebrated by Father Gerardo. This will be followed by the 9am Mass in English and a 7pm Mass in Spanish.
Stewardship Time & Talent Fair Coming Nov. 3rd & 4th!
Stewardship Time & Talent Fair Coming Nov. 3rd & 4th!
If you are searching for a Ministry at St. Michael to get involved in, and have questions, your opportunity is coming soon to learn more!
For ministries start planning to promote your St. Michael ministry to parish members face to face, looking to get involved volunteering to serve others in our community.  After the weekend Masses on Nov. 3rd & 4th, in the Social Hall, you'll be able to have a table display and meet parishioners looking to get involved, who want to learn more about what your ministry does.
Holylands Arts is Coming December 15th & 16th
Holylands Arts is Coming December 15th & 16th
Just in time for Christmas, Holylands Arts will be here at St. Michael selling their handcrafted olive wood treasures made by Christians in the Holyland, from Bethlehem.
The Rite of Christian Initiation of Adults is now underway with classes in English and Spanish. Classes in English meet on Monday nights at 7pm and classes in Spanish meet on Sunday mornings at 7am. If you're interested in learning more about the Catholic Church and/or becoming Catholic, RCIA is your class. Catholics who may have been baptized but not made their First Holy Communion or been Confirmed are also welcome so they can prepare to receive those sacraments.
For more information and details, look under Adult Faith Formation page.