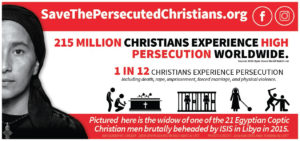 The Rite of Christian Initiation of Adults is now underway with classes in English and Spanish. Classes in English meet on Monday nights at 7pm and classes in Spanish meet on Sunday mornings at 7am. If you're interested in learning more about the Catholic Church and/or becoming Catholic, RCIA is your class. Catholics who may have been baptized but not made their First Holy Communion or been Confirmed are also welcome so they can prepare to receive those sacraments.
For more information and details, look under Adult Faith Formation page.
Come join us on Sunday, Oct. 7th from 2:30pm to 3:30pm on the corner of Jesse Jewel Parkway and EE Butler to pray silently and stand in witness in defense of the unborn.
For over 25 years St. Michael in Gainesville has sponsored the Life Chain locally to pray silently in union with everyone in our community that believes that abortion is evil and a mortal sin.
We hopefully believe through prayer and education that one-day no one, will consider taking the life of their child as a solution to whatever challenge they may be facing.
We will meet in the parking lot at Wells Fargo at 2:15pm.
For more information, email Deacon Ken Lampert at k.lampert@saintmichael.cc
Deacon Ken will forward any questions he can't answer to our Pro-Life Director Tony Maturo.
Our St Michael Fall Festival is coming October 20th & 21st!
Save the dates!!!
The proceeds from our raffle ticket sales this year will go towards replacing church windows in the social hall, offices, and classrooms, new carpet in hallways & narthex, painting the sanctuary walls, and replacing the black chairs in the social hall. Open the links in English and Spanish below to read the flyers with all the information.
Stewardship Time & Talent Fair Coming Nov. 3rd & 4th!
Stewardship Time & Talent Fair Coming Nov. 3rd & 4th!
If you are searching for a Ministry at St. Michael to get involved in, and have questions, your opportunity is coming soon to learn more!
For ministries start planning to promote your St. Michael ministry to parish members face to face, looking to get involved volunteering to serve others in our community.  After the weekend Masses on Nov. 3rd & 4th, in the Social Hall, you'll be able to have a table display and meet parishioners looking to get involved, who want to learn more about what your ministry does.