Fun Talks With The Priests
Check out our YouTube Channel with fun and informative videos from our priests: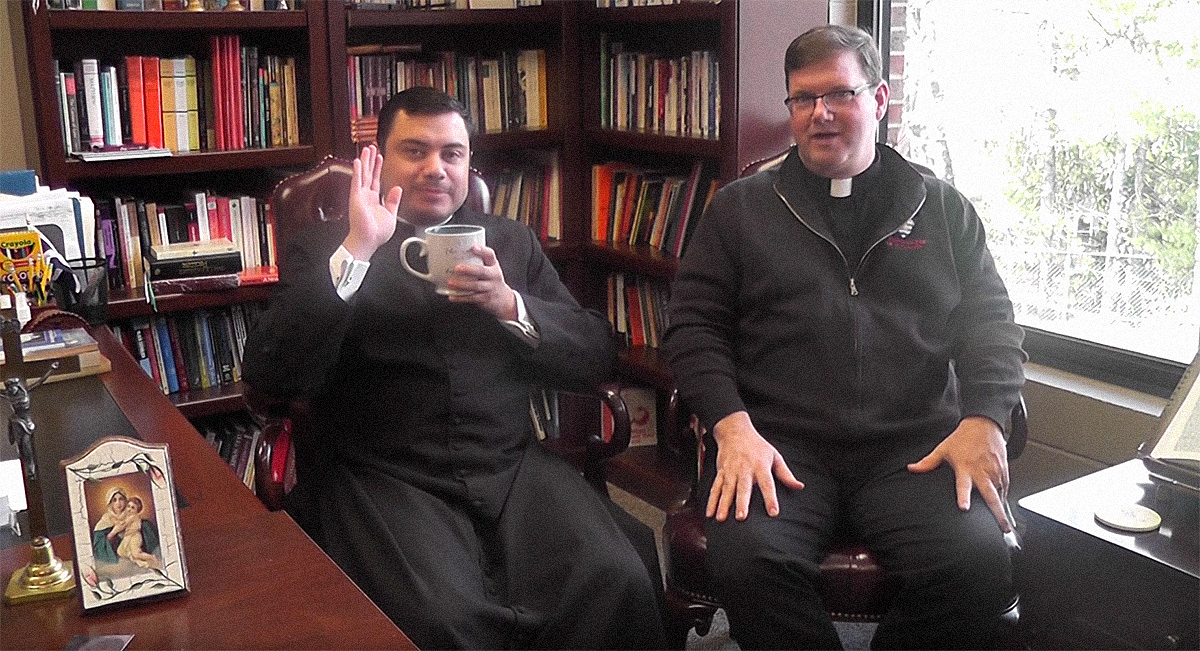 Welcome to Saint Michael School of Religion!

We are excited to begin a new year . This year will be full of new experiences as we help all of our children have their own experience with Jesus Christ.
We have three sessions for school of religion.
Wednesday/Miércoles 6:30 (Spanish)
Sunday/Domingo 8:45 (English)
Sunday/Domingo 10:45 (Spanish)
Our classes for 2018-19 school year will begin on September 5 and September 9.
Our registrations are closed for the year! We are thankful that our classes are full and ready.
**All of our catechists are volunteers who have had a background check as well as being certified through the Archdiocese of Atlanta.**
Formation
We offer formation for grades 1st—High School.
1st Communion
2 years formation beginning as early as 1st grade in the regular school system.
Confirmation
2 years formation beginning as early as 9th grade in High School.
**We offer a homeschool option for 1st year formation only!**
Bienvenido a Saint Michael Escuela de Religion

Estamos emocionados de comenzar un nuevo año. Este año estará lleno de nuevas experiencias mientras ayudamos a todos nuestros niños a tener su propia experiencia con Jesucristo.
Tenemos tres sesiones para la escuela de religión.
Wednesday / Miércoles 6:30-7:45pm (Español)
Sunday / Domingo 8:45-10:00am (inglés)
Sunday / Domingo 10:45-12:00pm (Español)
Nuestras clases para el año escolar 2018-19 comenzarán en 5 de septiembre y 9 de septiembre.
¡Nuestras inscripciones están cerradas durante el año! Estamos agradecidos de que nuestras clases estén completas y listas.
** Todos nuestros catequistas son voluntarios que se han sometido a una verificación de antecedentes y han sido certificados a través de la Arquidiócesis de Atlanta. **
Formación
Ofrecemos formación para los grados 1st-High School.
1ra comunión
2 años de formación comenzando desde el 1 ° grado en el sistema escolar regular.
Confirmación
2 años de formación comenzando desde el noveno grado en la escuela secundaria.
** ¡Ofrecemos una opción de educación en el hogar para la formación del primer año solamente! **